Time to stop politicizing Ivermectin

09-04-2021, 08:36 AM

Time to stop politicizing Ivermectin
---
When the first studies came out, the CDC's opinion was understandable as the evidence was, as they put it, low, but as time has passed a great more evidence is piling up and IF - and I agree it's still IF - but IF Ivermectin is doing what it did in a lab then it is a cheap and quick means of ending the pandemic. What's critical to understand is that this medicine which was so effective at killing stomach parasites was long known to have anti-viral properties as well, and early research in the lab showed it could inhibit SARS CoV-2 viral growth and then that research was followed up by a small study in humans and then numerous meta-analyses all of which were and are considered a low and weak amount of evidence. That was last year and early this year.
Today, we have literally millions of data points coming out of India and Africa in support of that early research as well as more than 1500 scientific papers on PubMed on Ivermectin for COVID, and medical officials in the U.S. refuse to even consider this new evidence as possibly correct. I, for one, am emailing my government representatives to say that we need an unbiased and independent review of this potential therapy because the benefits far outweigh the risks in this instance.
The FDA approved drug ivermectin inhibits the replication of SARS-CoV-2 in vitro
The effect of early treatment with ivermectin on viral load: A double-blind, pacebo-controlled, randomized clinical trial
Ivermectin for Prevention and Treatment of COVID-19 Infection: A meta-analysis
Additional facts:
1) African nations that hand out Ivermectin to everyone every year as a prophylactic treatment have 134/100k cases and 2/100k COVID deaths but African nations that do NOT handout Ivermectin have 950/100k cases and 29/100k COVID deaths.
2) Medical Officials in Japan are now recommending it as treatment based on the available data.
Japanese Medical Officials Recommend Ivermectin
3) In India Uttar Pradesh hands out Ivermectin as prophylactic treatment to family members who do not have COVID but do have other family members with COVID. Kerala stopped giving out Ivermectin and instead is pushing vaccinces only.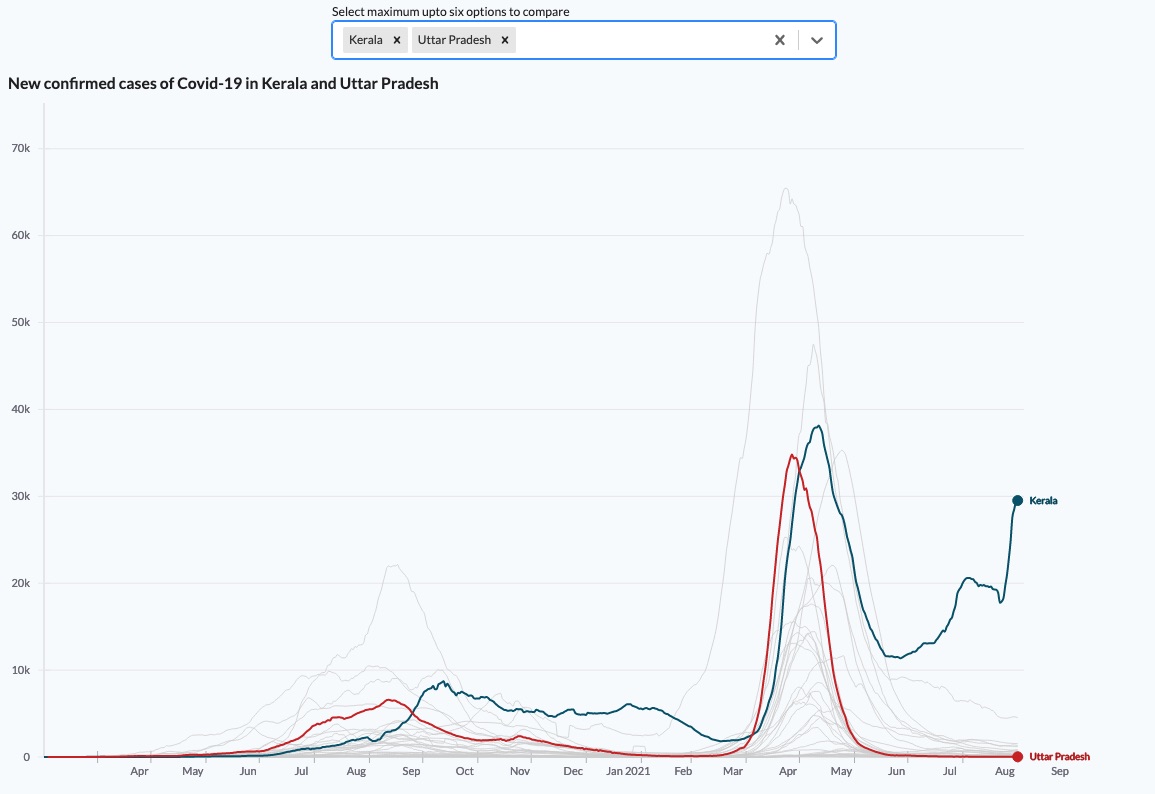 Finally just compare India to Israel and Iceland. Obviously Israel and Iceland are not using Ivermectin but have two of the highest rates of vaccination in the world as compared to India with one of the lowest vaccination rates, but near universal use of Ivermectin prophylactically.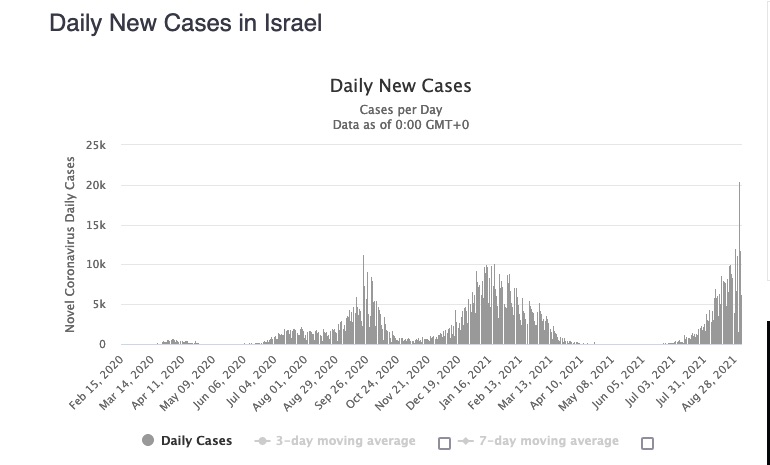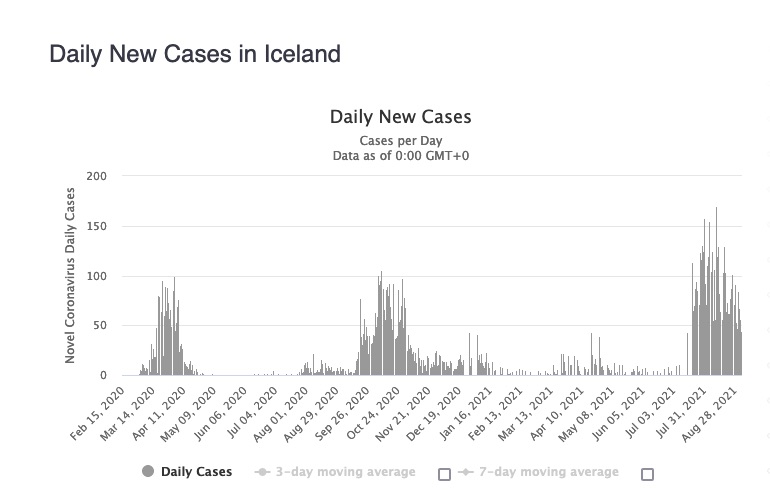 09-04-2021, 02:24 PM

09-04-2021, 03:29 PM
Gets Weekends Off
Joined APC: Jan 2019
Posts: 1,130

---
Indiaís spike is 4 months long, while the other two have data for 2 months of a current spike. Iíll give it time.
Watching the parasites leave my body might kill more than covi.
Englandís spike is over if you want to compare two competed delta spikes.

09-04-2021, 03:47 PM
Gets Weekends Off
Joined APC: Dec 2013
Posts: 1,014

---

09-04-2021, 08:48 PM

09-04-2021, 09:35 PM
Gets Weekends Off
Joined APC: Mar 2018
Posts: 528

---
Unfortunately, using third world countries as a barometer in analyzing Heath statistics isnít very reliable. The same charts in Latin America, where ivermectin is used commonly (and was used for a time to treat COVID), paints a different picture.

In meta-analyses, the studies that came out of Brazil, Chile and others showed no affect of ivermectin on patient outcomes. Although, I didnít see any on its use as a prophylaxis.

09-05-2021, 12:29 AM

---
You can make all the assumptions you like but if your data is flawed then the conclusion is flawed.
Letís just start with one of the more outrageous examples to get a point across:
President declares Tanzania COVID free after because of herbal tea and prayers.
On 29 April, the last day official data was released, there were 509 cases, with 21 deaths in Tanzania. However, Mr Magufuli said last week that only four patients were receiving treatment in the largest city, Dar es Salaam.

Last month, Tanzania's government dismissed a US embassy warning that hospitals in Dar es Salaam were "overwhelmed" and that the chances of contracting the virus was "extremely high".
https://www.bbc.com/news/world-africa-52966016
There is no such thing as reliable data from any African country. Thatís not racist.
They simply donít have the health care system infrastructure to even remotely being able to take care of a population let alone during a global pandemic.
Using data that is so blatantly inaccurate is akin to falsification.
All but two countries in Europe - Albania and Monaco - have a universal death registration system, and in Asia, just over half, analysis of UN data shows.

But in Africa it is only Egypt, South Africa, Tunisia, Algeria, Cape Verde, S"o Tomť and PrŪncipe, Seychelles and Mauritius that have what are called functioning, compulsory and universal civil registration systems - known as CRVS systems - which record deaths.
https://www.bbc.com/news/world-africa-55674139
Lets say a random county has a population of 1.000.000 and you test 5000 people and 1000 test positive then what do you do?
Celebrate and say only 0.1% has COVID or extrapolate and state 20% of your population has likely been infected and you have a problem on your hands?
Some countries barely have any testing capability so how can you ever assume that data is an accurate representation?
https://www.ncbi.nlm.nih.gov/pmc/articles/PMC7485446/
---
Last edited by TiredSoul; 09-05-2021 at

12:41 AM

.
Thread
Thread Starter
Forum
Replies
Last Post
Flight Schools and Training
Flight Schools and Training
Flight Schools and Training
Posting Rules
You may not post new threads
You may not post replies
You may not post attachments
You may not edit your posts
---
HTML code is Off
---